---
vanmega.com » home
---
Tuesday, January 30, 2007
the february mixtape is good to go...


For the first time in the history of the universe, we're actually early for something. This is a momentous event! Someone bake me a cake!

When I started putting this months tape together it was mellow... almost too mellow. Luckily, as the last few weeks passed a bunch of new stuff landed on my desktop and the result is a loudish, uptempo, guitar-n-drum heavy mix... with the exception of a single Rosie Thomas track, which may be in the running for most beautifulest thing song in the world (or something like that. Anyways:



As always, it's a limited time offer. Get it while ya can.

elsewhere

the hangover | watching 24
---
[ perma-link | ]

---
Monday, January 29, 2007
fastest 24 update ever: truth in advertising edition


Did anyone else feel like everything that happened in tonight's episode was disclosed to you in the 24 promo commercial which aired all week?



Seriously, if you tuned in for just the last 5 minutes of tonight's show you really didn't miss a thing.

And so I begin to ask the question which I ask myself early every season: will this season of 24 kick ass? Then I remind myself that 24 has the strange habit of making every 6th episode a bit slow allowing time to line up additional subplots.

Either way, tonight's episode... meh. Pick it up Jack Bauer. Here's hoping that the "scenes from next week's episode" which were aired at the end didn't just give away 90% of next weeks content.

elsewhere

u2 goes dub | kits beach is teh pretty
---
[ perma-link | ]

---
Friday, January 26, 2007
rock lobster...

(cut me some slack... I couldn't find a relevant image)

For no other reason other than because we can, here are some very hyperlinks:

---
[ perma-link | ]

---
Wednesday, January 24, 2007
vancouver concert listing a-hoy...


I don't normally post many concert announcements, 'cause that's Quinn's thing. But sometimes, there are exceptions.

HOB just announced that the annual Exclaim! Tour is coming to Richard's on Richards on Monday March 26th. Every year the line up features up and coming Canadian indie talent... this year it's Champion, You Say Party! We Say Die!, & Malajube. That's pretty dancey, if you ask me (note: by reading this blog, you just implicitly asked me).

Also, tickets are just $15. DEALANDAHALF! To put this in context: that's 1/3rd the cost of a ticket for that 2nd Tenacious D concert they just announced... and you'll see 3 times the number of bands. I think I just blew your mind with math.

To bring this post full circle, here come the related mp3's:

YSP!WSD! - Cold Hands! Hot Bodies! [mp3]
Malajube - La Monogamie [mp3]

Tickets for the show go on sale Friday at 10am at all the usual places.

elsewhere

priming the pump
---
[ perma-link | ]

---
Tuesday, January 23, 2007
weekend recap: twilight of my youth edition...


For the last few years we've jetted up to Whistler for my birthday. Each year we get a bit more lavish... maybe we stay an extra day, maybe we get a room with thicker blankets, maybe we grab a few more vanmega-ites to come up with us.

Whistler trip this year was AWESOME. Best one yet. We lived larger than the rappers on Much Vibe, but somehow did it on quasi-shoe string budget. Our 5 star, 2 bedroom hotel room was nearly double the size of our apartment. We had so much space that Dave created a chained off VIP lounge within the hotel room. We were waited on hand and foot by the hotel staff... plus, we kept getting comped endless free stuff, Vegas style. Within 5 minutes of getting to the room we were presented with a dozen ice cold stellas on a platter, were given complimentary 3 course hangover breakfasts in the morning, and free mystery blue stuff shooters at night.

Also, the boarding was good too!

But back to the hotel. We booked through that hidden treasures deal whistler/blackcomb offers. You book blind; you're not told which hotel you'll stay in, only the star rating and the number of beds... in exchange for the ambiguity, you get a deal. How good is the deal? All that pimping good luxury cost us each $116 bucks a night... this included the cornucopia of GST/PST/resort taxes, way too expensive parking costs, a bunch of fancy food every morning, and a night of sloppy drinking in the hotel bar. DEALAMUNDO. Yes, that's right it's come to this... I'm more excited about the bargain than my actual birthday. Maybe. Not really.

elsewhere

indie rock feud revealed! | brother ali stumps snarky blogger
---
[ perma-link | ]

---
Sunday, January 21, 2007
quickie: adventures in borderline spam advertising...


(as seen on myspace, etc)

Never mind the vertigo inducing animation... isn't it a little pre-mature to start offering free iPhones 5 months before market launch? I'm just saying. Basing your marketing ploys on another company's unproven product is a bit sketch. No?

elsewhere

djs are persons | my name is meta
---
[ perma-link | ]

---
Wednesday, January 17, 2007
bake this guy a cake...


While other blogs may be tracking hip buzz bands de jour like, Bedroom Eyes, or whatever around here we're kicking it old school. Very old school.

Turns out that today is Shabba Ranks birthday. Dude is 41. (!)

So, yay, congratulations you bizarre looking/sounding, ambiguously homophobic (according to wikipedia), dancehall cross-over superstar from the days of yore. Here's hoping you do something special on your special day.

And now the obligatory mp3:
Shabba Ranks - The Jam (Featuring KRS-1) [mp3]
Sidebar: back in the day when this track came out, it was mind blowing.

And on that note, I'm off to Whistler to celebrate my own birthday. Yummy down on these conditions!

elsewhere

stalking for beginners | the michael showalter showalter
---
[ perma-link | ]

---
Sunday, January 14, 2007
fastest 24 update ever: season 6 kick off... [updated]
Update: Night 2 - Monday




The thing I'm loving most about this season (aside from the liberal use of vomit and the guy from this hour has 22 minutes) is the fact that they're moving the obligatory 24 cliches at rocket speed. Normally, they tease and torture (pun?) the idea of a nuclear bomb going off over the duration of a season. This season, LA is trashed by the 3:50 mark.

PS: There were spoilers in that last paragraph.

PPS: Curtis!

Sidebar: Last night, we realized that this season's violence level is through the roof (yay?). As a means of coming down / filling our brains with happy thoughts post-24 we decided to watch the first cartoon we could find on teh TV. The first thing we found was Robot Chicken. The episode we stumbled upon had The Flintstones sketch. It only made things worse:



elsewhere

girl talk makes + posts remixes for download

---

Night 1 - Sunday




Gah! I'm compelled to post and gush about 24... 'cause that's normally what I do... but week one still has a night to go, and I'm pretty sure that all predictions I try to call now will be proved incorrect by minute 20 of hour 3. Plus, this is compounded by the fact that half of the folks I know are waiting and planning on bittorrenting the first 6 hours or so of the season, you know, for marathon effect. So if I were to dig in to detail, they'd moan about ruining it. I'm considerate like that. Maybe.

Anyways, based on all the above the only thing I can say at this point is... what the hell is Iesha from Poetic Justice doing on the show?!? Also, how big is the Palmer family? Can you say endless black sheep? Also, KNIFE IN THE KNEE!!! WOOO!!!

And now we go back to biting our tongue. I suppose.

elsewhere

who am i? | soy makes you gay | rob's birthday mix
---
[ perma-link | ]

---
Friday, January 12, 2007
pre-weekend linkery...


Hey, people are still getting worked up and linking up that downloadable 800 hip hop songs in 48 minutes mix. While the attempt is admirable, it just doesn't work. The mix is less of a series of quick blends and more just a bunch of start and stops... and let's face it, the hype man introducing every song (every 6 seconds) by screaming the artist's name into a echo-heavy mic ruins it completely.

As an alternative, might I suggest you head over to Stonesthrow and download podcast #16. It's an hour long tribute to James Brown, and the first half is a flawless late 80's/early 90's hip hop quick mix which neatly encompasses everything from LL Cool J to Das EFX to Public Enemy to BDP. It's like that Jaguar Skills mix, less the suck.

Here's some more very hyper links:

---
[ perma-link | ]

---
Tuesday, January 09, 2007
so fresh, so clean...


To answer the surprising number of emails in my inbox: Yep, I've seen today's coverage on Apple's iPhone, and, yep, I like the device. A LOT. This thing (theoretically) kicks ass from both business and consumer perspectives. Specifically:

Business - This device is positioned brilliantly. Enough new features to lack real comparability to existing iPods. A unique enough take on app convergence to distance the product from other "smart phones". And enough sex appeal to make wireless phones seem about as relevant as beepers. Analysts are already going bonkers, stating that Apple may be tapping a multi-billion dollar market. Hey, the stock even jumped by 8% today, just based on the announcement. Yeah, in order to realize all these gains the product needs to deliver, but if the success of the iPod over the last 3 years is any indication then these guys have found a new license to print money.

Consumer – If you're someone who's more highly involved in music consumption and even a marginal gadget geek, there's no way you can't love this thing. Look at the product attributes… its borderline science fiction. Yeah, there's a steep price tag to the thing, but it appears to be worth it. This thing is exciting and creates a desire to listen to music… even more. Rad.

The only crap thing about this the fact I'm (we're?) Canadian. No specific release plans have been announced for the great white north. I'd assume like most Apple offerings we're looking at a 2 – 4 month delay. So expect this thing in the fall at the earliest. But here's where the crap gets compounded… the iPhone runs on GSM, which means even if you were to get your hands on an unlocked version of the cell phone, unless you're a Rogers or Fido subscriber, you're S.O.L. (Sidebar: I'm on TELUS, and crying into my coffee right now).

Either way, this is announcement is wonderfully cool. I love that while record companies are dragging their heels and crying foul over losses every day, products like this come out which are exciting and enable music consumption AND music purchasing. It'll be interesting to watch all this unfold in the next few months.

elsewhere

the mother of all open directories: acapellas edition
---
[ perma-link | ]

---
Monday, January 08, 2007
attention internet, I like this song...


For yer consideration:

The Heavenly States - Pretty Life [mp3]
Yes, I realize that this track is almost two years old, but the KEXP blog only brought me up to speed recently. Either way, nice track... starts gentle, almost Postal Service-y, but then then lose jangly guitars kick in and go off.

elsewhere

10 things john mayer did during his Jan 5 stand-up set at the comedy cellar
---
[ perma-link | ]

---
Sunday, January 07, 2007
congested randomisms...
Yay! I'm 100% sick with some sort of cold-flu sinus pain + bonus burning eye balls non-sense, thus making focus and brevity tricky. Anyways... here's some things:

---




I'm making a pact with myself: with exception of the officially released single, I'm not listening to anything from the new Arcade Fire disk until it officially comes out in hard copy format. Yeah, this will be a painful exercise in self control (which I have very little of), but it'll be worth it (I hope/think). Also, going forward I'm not reading any blog content about the album and the impending leak (ok, with exception for maybe this), with random post lines across teh interwebs like, "new realms of emotional genius" and "songs clouded by insatiable darkness" already floating around the web, the self-indulgence is starting to run thick. Dear blog world: you're not Pitchfork. It's cool to be passionate, but there's no need for overkill verbiage. If a song rocks, then say it rocks.

---

My thoughts on James Brown's death and the related public reaction are neatly summed up here.

---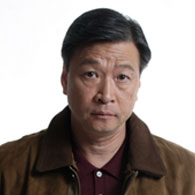 Tzi Ma needs to figure out who he's gonna be on my TV this year. Either he's the nice guy dad, Henry Wah, on CBC's Asian Crime in Vancouver show, Dragon Boys - or - He's the ice cold Chinese Consulate d-bag, Cheng Zhi, on 24. One or the other, but not both. My brain can't handle duality.

Related: Season 6 of 24 starts in 1 week. POW! The guy(s) from adam riff have a spoiler or two for you.

---

While I'm completely done with last year and cringe when I see people still posting "2006 year in review" type blog posts, Kings of A&R have a choice quote that needs to be shared:


"[in 2006] rap and hip hop became a parody of itself just like 80's glam metal"


So does that mean that this guy is the new this guy?

---




One last left over NYE in Calgary related thing...

Planning on entertaining your friends in a classy way??? Why not serve them a fancy drink, like sangria.

From my personal experience, here's how NOT to make sangria:


A. Take: 2 bottles of white wine, 4 oz of brandy, 1 bag of frozen fruit, 2 fistfuls of fresh mint, 24 oz of club soda
B. Put all that in a bowl
C. Let it sit for an hour
D. Serve

DO NOT consume this. It tastes like sour, bitter, brandy punch. (note to the kids: this is NOT a good thing, rather it's a waste of money)

Potential means of improving the above-mentioned sangria:


A. Drink beer instead
B. Make Dave make it

---

Annnnnnd... the Neo Citron's kicked in. G'night.
---
[ perma-link | ]

---
Thursday, January 04, 2007
the january mixtape is ready to go...


Welcome to 2007, blog-based pals. We might as well get the year started off with 68 minutes new music goodness. Actually, since there was no December mixtape some of the content on the January tape goes back a little bit (upwards of 6 weeks, that's like a decade in internet time!). It a solid little mix though; it starts strong, calms down for a moment and then goes into overdrive. Kinda like how I plan to live my life during the month of January. Sorta. Maybe.


elsewhere

confusion, thy name is cool whip | 2007 pdf callender
---
[ perma-link | ]

---
Tuesday, January 02, 2007
krimmas/new year recap...


Still foggy from waaaaaaay too much food and/or (ok, mostly) booze in Calgary over the last 2 weeks. So good. My master plan is to do *nothing* for the next month to chill out and save a few bucks... although there's a 4 day birthday trip to whistler in the works, in about 2 weeks. So it looks like that plan's about fall apart at the seams. Note: I'm not complaining.

I'm heading back to bed to work off this perma-hangover thinggy. I'll post some more photos for the babblers later tonight... and a january mixtape for everyone else tomorrow(ish). Whoots.

elsewhere

how to get out of a car without showing your knickers
---
[ perma-link | ]

---